My Story
Getting To Know Katie Cook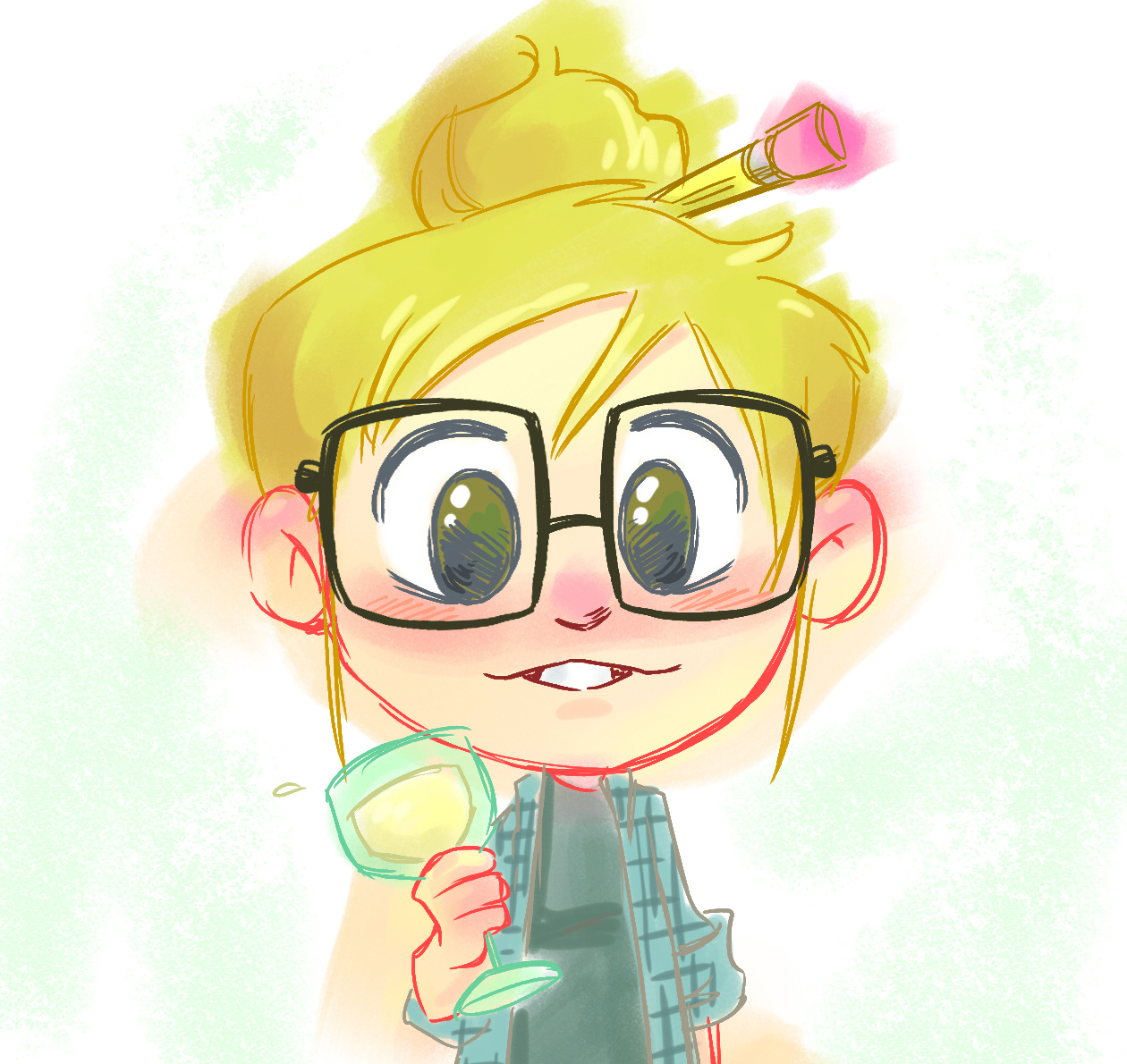 "I'm working on things that I love right now, which is the thing that keeps me going."
Katie Cook is a comic artist and writer that has been in the industry for a while. She'd list just how long here but isn't that a faux pas of admitting that she's old? I mean you can always wikipedia her birthday if you want to get stuck on this topic. Why are we still talking about this?
She is the creator of the comic Nothing Special on LineWebtoon, an all-ages adventure about a girl, a boy with fairy wings and a dead Radish. It's her favorite thing and you should read it. Katie also wrote and drew the webcomic Gronk: A Monster's Story, which lost several awards but is still delightful.
Katie spend several years as one of the primary writers on IDW's My Little Pony Friendship is Magic and has also done projects with Marvel, Boom! and more (sorry for referring to some of you publishers as "and more"). She's also illustrated several Star Wars children's books for Disney LucasFilm Press and created artwork for the Disney Wonderground Gallery. Artist and writer! Double threat!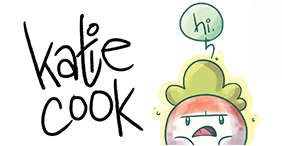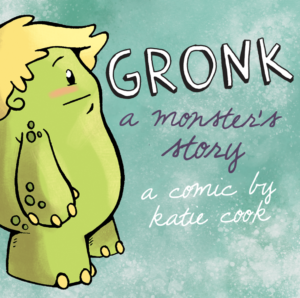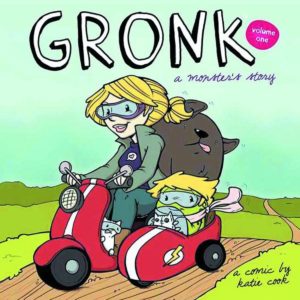 Look who it is, Gronk! Learn more about Katie Cook's lovable creation. Want to read years of katie's webcomic, Gronk? Then OH BOY, you're in luck. The archive is still online! Visit Gronk HERE!  Also make sure you stop by Amazon and check Gronk's Books.
YOU CAN BE A PART OF NOTHING SPECIAL'S DYNAMIC TEAM! 
I love making my comic and I'm thrilled to share it with everyone. Your pledge amount is up to you… I won't go crazy on tiers and access, etc. You'll have access to anything I post even with $1… but if you hit $40+ I will send you a small watercolor painting every month as a thank you …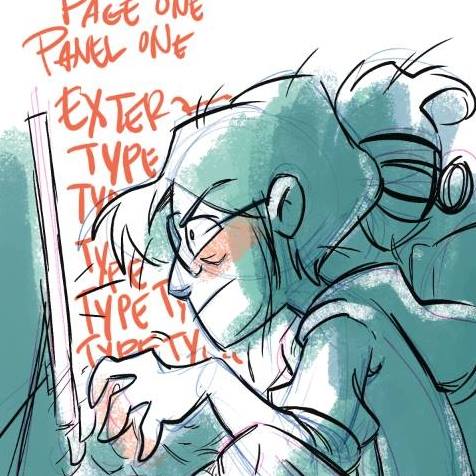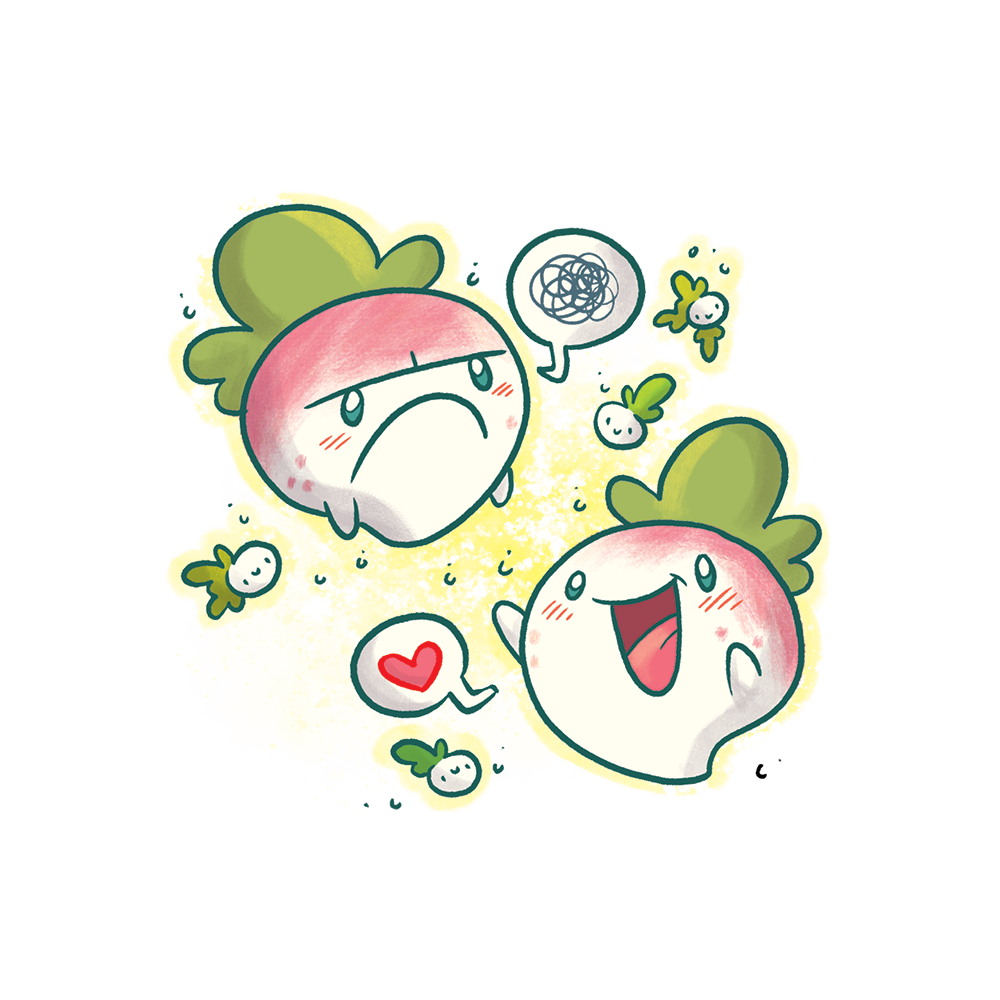 DID YOU KNOW?
The Magical Works of Katie Cook
Katie has worked on licensed properties for Marvel Comics on a variety of projects. She also worked with the Jim Henson Company, working on the comics of Fraggle Rock and working as an illustrator and writer on Jim Henson's The Storyteller.
She was the writer (along with artist Andy Price) behind many of the bestselling My Little Pony: Friendship is Magic, a comic based on the popular children's TV show of the same name. The comic has been considered highly successful as the best selling IDW comic and has been cited as helping to boost the area of comics aimed for children; Cook's contributions placed her on Bleeding Cool's Top 100 Power List of people in the comic book industry for 2013.